VIEWERS CAN RESPOND TO YOUR CALL TO ACTION
 RIGHT IN THE VIDEO
Let your customers buy, while still watching the video.
Add a "Buy Now" button allowing your customers to purchase your product or service while they are still watching the video and their interest level is highest.
Connect with your customers by phone right through the video.
Add a "Phone Pad" in the video allowing your customers to enter their own number and connect immediately – during the video – with live customer support or your sales department.
Let your customers schedule an appointment in the video.
Add a "Calendar Button" in the video allowing your customers to choose a convenient appointment time. Automatically places the appointment in your customers' calendar.
Be up and running before you figure out what's for lunch. From your initial signup to your first conversions, notifiCRM is your new favorite sales tool.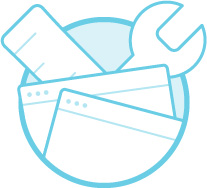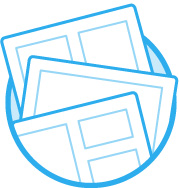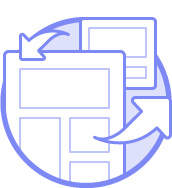 Ready to grow your conversion rate?
92%
of mobile video consumers share videos with others.
36%
of online consumers trust video ads. 
75%
of online video viewers have interacted with an online video ad this month.
33%
of all online activity is spent watching video.
Pricing starts as low as $9.99/month
Our Products
Our notifi suite includes a full line of interactive video tools that actually help you sell. From our interactive video CRM platform to our live stream broadcasts, you'll find exactly what you need to revitalize your marketing toolbox. Just watch as your levels of engagement and your conversion rates skyrocket.
Our flagship product is the world's first interactive video-based CRM. It's an enterprise-class, fully scalable platform, built around our core interactive video technology. While other CRMs track customer engagement, notifiCRM creates customer engagement.
As an upgrade feature for notifiCRM, notifiAIR allows customers to remove the background of an interactive video and place this "clickable" content on top of another video, image, or website, without the requirement of software downloads or professional video equipment.
Allows customers to distribute interactive videos via email, text messaging, social media, and electronic invitations, among many other distribution methods.
Allows customers to create and display sales, product, or corporate videos with "clickable" interactive links in the actual video on their WordPress and other template-based websites, viewable on desktop and mobile devices.
Allows customers to embed their interactive videos in online ads they can place almost anywhere online, such as in Facebook ads, among other popular online destinations.
Allows customers to create interactive media destinations for broadcasts, VOD, and livestreams, viewable on any browser or smart TV.
Allows customers to livestream interactive content with dynamic placement and insertion of interactive elements, viewable on any browser or smart TV.
Never miss an nFusz update! Subscribe to our weekly newsletter, nFusz News here:
© 2018 nFüsz, Inc. | OTCQB:FUSZ | 344 South Hauser Blvd. Suite 414 Los Angeles, CA 90036